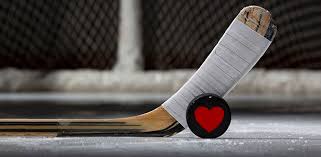 The One Step Beyond Ice Hockey Program consists of our two OSBI teams. In Arizona, we are The One Step Coyotes, and in California, The One Step Sharks. Both teams are supported by NHL affiliated teams, The Arizona Coyotes, and The San Jose Sharks.
OSBI created the hockey program in 2016, when we became the One Step Bobcats, receiving gear and support from local Bobcats Hockey Program. Within a year we became The One Step Coyotes with lots of support including customized team jerseys and gear for our inaugural season from The Arizona Coyotes and grants from The Arizona Coyotes Foundation. A year later we grew the program to our California location and received support from the San Jose Sharks. We are also proud to represent and be part of ASHA, American Special Hockey, family!

We Love Hockey!

Each team practices during a 4-month season, twice a week, and participates in the Annual Arizona Cactus Cup Tournament where our two AZ/CA teams have the opportunity to play together!
For information regarding The Ice Hockey Program, contact JaredWoosley@osbi.org
.