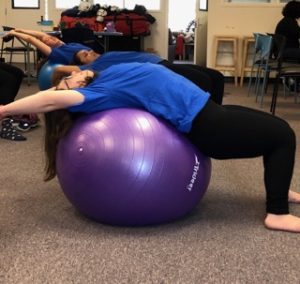 Health, wellness and nutrition are all integral elements of a balanced healthy lifestyle and are featured in the One Step Beyond curriculum. We incorporate healthy physical activity with effective nutritional coaching into each day's activities along with providing opportunities for specific areas of fitness.
As part of the Health and Wellness Programs we offer:
Year-round participation in Special Olympics Athletic Programs and competitions. As an official delegation through Special Olympics Arizona One Step participates in regional aquatics, soccer, softball, bocce ball, bowling, basketball, track and field, flag football, and volleyball competitions
Special pricing for gym memberships. Community partners at the Northwest Valley Family YMCA (Surprise participants) offer discounted rates for our participants to utilize their facilities for recreation and exercise. With different groups attending the facilities weekly, each participant is able to access the facilities alongside their peers and program staff to work out
Personally Fit coaching for those with specific health and fitness goals. We provide our participants with one-on-one fitness coaching and nutrition support to aid in losing weight, gaining stamina or endurance, and/or gaining muscle tone
For additional information on One Step Beyond's Health and Wellness Programs, contact Olivia Haddad, Arrowhead/Creekside Campus Recreation and Arts Supervisor or Samantha Swanson, Surprise Campus Recreation and Arts Supervisor.