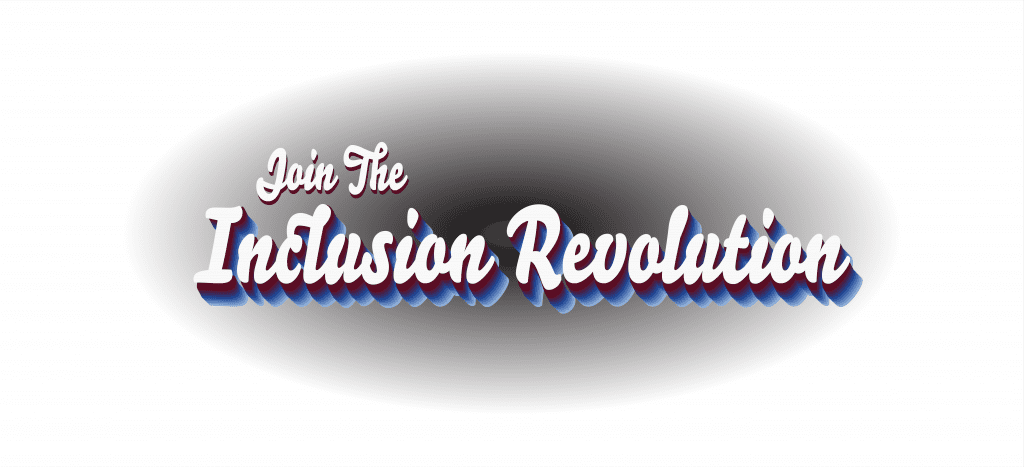 Are you interested in hiring people who have intellectual disabilities or interested in hiring a crew for your business?
Read what our current Community Partners say about our Pre-Vocational and Vocational workers!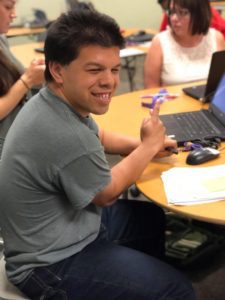 "The One Step Beyond group currently oversees the Turning Page Bookstore located within the Avondale Civic Center Library (11350 W. Civic Center Drive, Avondale, AZ 85323). The group is responsible for running all aspects of the store during its open hours of 10AM to 2PM, Monday through Thursday. This includes the sale of used books, unique art and ceramics, and baked goods and snacks. Along with managing the Turning Page Bookstore, the members of One Step Beyond also help with various clerical tasks, including cleaning DVDs and organizing donated materials. The members have been a great help to staff and the library in assisting with all the duties that they do!"
– Denise Thurman
Library Branch Supervisor
Avondale Civic City Library
"One Step Beyond is an amazing organization that allows people to give back to their community in meaningful ways. Over the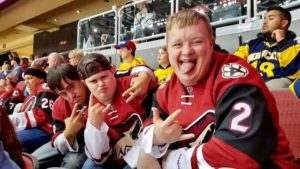 past two years they have filled thousands of food boxes for our clients who come to us in need. They are always very pleasant and helpful with our staff, other volunteers and clients. It is truly is a joy to have them around. Their help is invaluable! Without their help, we would not be able to serve the amount of people we do, we are truly blessed to have them come alongside us as we reach out to help our community."
– Kathy Merritt, Captain
The Salvation Army
Sun Cities West Campus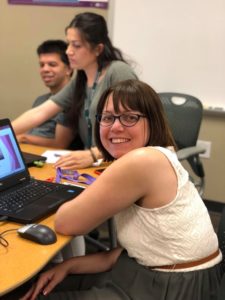 "The Group Supported Employment, also known as GSE, started at the Surprise Senior Center on March 22, 2017 one time a week with rotating three of the members. The GSE members worked side by side with city staff along with the guidance of their work coach in a congregated meal program. They assisted serving lunches to patrons of the center and clean up after the meal program. Within six months the GSE group added another additional day and brought an additional GSE member… In addition to the daily duties participants assisted with a large event and several holiday activities. The patrons at the Senior Center have gotten to know their names and further expanded relationships within their work setting. In the beginning of 2018, the GSE group was requested to work fourdays a week. This increase has given the opportunity to bring in other GSE members and expand the skills of each GSE member… We have witnessed the growth in problem solving skills, forward thinking, and confidence. The GSE members proudly help serve anywhere from 35 to 70 lunches each day and have done very well with numerous changes that have occurred due to expanding services."
– Trisha Weston
Senior Services Program Coordinator
City of Surprise Human Service and Community Vitality

"The OSB team members have been wonderful additions to the Surprise Fire-Medical Department (SMFD) Administrative Team.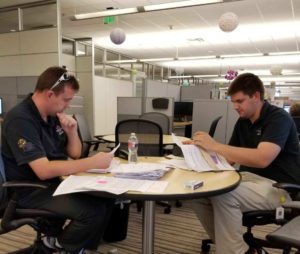 Our partnership began last year in October of 2017 and I cannot believe this program has been in place for one year! The OSB team members have literally become part of the SMFD family. Long story short, I could not envision our operation without their assistance! The OSB team is absolutely having an impact on our organization in the very best way. They are enhancing our organization on a daily basis. Quite literally, we are accomplishing projects that simply would not have been addressed for years (due to lack of manpower). In closing, this program has exceeded my expectations. I feel fortunate to have crossed paths with OSB and I am very excited about future collaborations."
– Chief Kevin Spirlong
Division Chief
City of Surprise
Fire-Medical Department
Become a Community Partner Today!