Arizona Gives Day The results from Arizona Gives Day are here and over the course of twenty-four hours $2,640 was raised to support and sustain the programs at One Step Beyond. Thank you for your support! Even though there is only one Arizona Gives Day, the online portal allows you to make charitable contributions throughout the year including scheduling recurring donations!
Onto The Third Semester!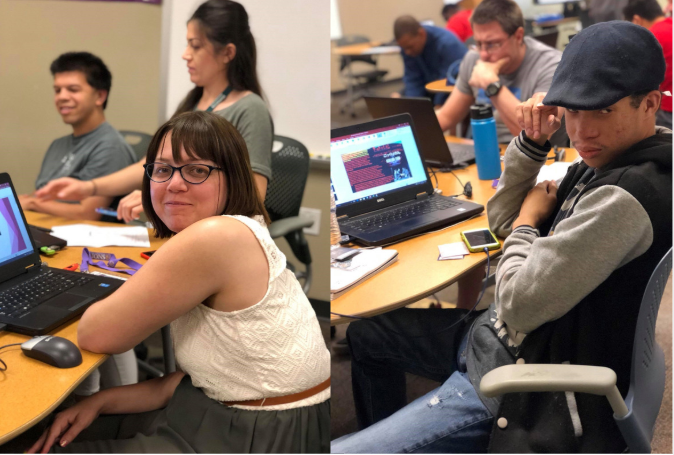 Sixteen OSBI participants are on their way to complete their second semester at Estrella Community College. We are so proud of their accomplishments and hard work as they move to their third semester! Great job everyone!
Participant Artwork Spotlight
Art Lab student Elizabeth M. exhibits one of her recent masterpieces titled, "Bowie"; a tribute of the renonwned musician and performance artist David Bowie. Great job Elizabeth!
Guest Artist Returns to Teach This Summer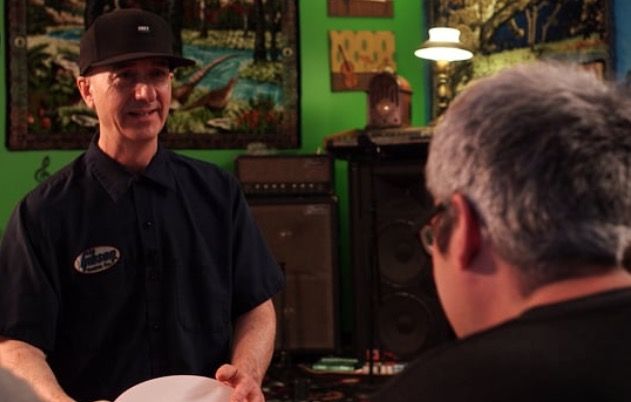 Music Teacher, Percussinist, and Author, Stephen Flinn will be returning to One Step Beyond for a three-month summer drumming and percussion workshop. Previously based in New York, Stephen is an accomplished musician and highly sought-after private music teacher who has given more than 14,000 private music lessons. In addition to his teaching experience, Stephen is a Master Trainer and Facilitator of the Rhythmic Arts Project, innovative curricula that utilizes rhythm to address individual cognitive, emotional, and physical goals. OSBI Music participants thoroughly enjoyed working with Stephen last summer. We appreciate Stephen for sharing his talents and experience with us!
Join the PAC
We need Your Participation & Guidance!
We depend on parent and guardian suggestions to make our programs as responsive to the developmental needs and personal interests of the folks who have Intellectual disability that we are proud to serve. Please join us!

Guest Speakers:

"Helping your Young Adult Understand and Successfully Manage Romantic Relationships and Sexual Awareness"

- Kim Beckwith, Sr. Director of Life Skills, Recreation, and Arts Programs



"Addressing Responsiveness to Participants' Comfort at Our Programs with Openings of Additional Facilities on our Glendale, Surprise and Peoria Campuses"

- Mike Homco, Sr. Director of Vocational and Culinary Programs



"How You Can Help Us Grow the Capacity of OSBI Programs"

- Jeff Swanson, Director of Development and Communications




Refreshments will be provided by One Step Beyond Culinary and Catering

Monday, June 18 6:00 to 8:00PM Surprise Campus
15527 N. Reems Road
Suprise, AZ 85374

Tuesday, June 19 6:00 to 8:00PM
Glendale Campus (Creekside)
7200 W. Bell Road
Glendale, AZ 85308

For more information, please contact:


Kim Beckwith

O: (623) 215-2449 Ext. 113


Mike Homco

O: (623) 215-2449 Ext. 311
One Step Presents Willy Wonka and the Chocolate Factory
Come and enjoy this showcase of our OSBI Actors.
June 15th & June 16th, 2018
Doors open at 6:30PM and the show begins at 7:00PM
Peoria Center for the Performing Arts (also known as TheaterWorks)
10580 N. 83rd Drive
Peoria, AZ 85345
Tickets can be purchased online or by calling Bri Donathan at 623-215-2449 Ext 118.
Hoe Down Extravaganza Quarterly Dinner
Due to popular demand for our Culinary Quarterly Dinners, our Culinary Team is stepping up their game to provide the dinner in a larger venue. Our chefs and servers will be amazing you with their culinary skills at this barbecue theme menu.
July 6th from 6:30PM-8:00PM
Christ's Community Church
4530 W. Thunderbird Road
Glendale, AZ 85306
Reservations required, RSVP with Becca Mungovan by email


Arizona Charitable Tax Credit
A new tax year means another year of opportunities for Arizona residents to take advantage of the Arizona Charitable Tax Credit, a dollar-for-dollar credit that reduces tax liabilities. Individuals who file as "single" and "head of household" can claim up to $400, while individuals filing as "married, filing jointly" can claim up to $800! Donations can be made online or by check. We truly appreciate your support of OSBI.
Mail Checks To:
One Step Beyond, Inc.
9299 W. Olive Ave, Ste 311
Peoria, AZ 85345
Fry's Community Rewards
Did you know that one of the easiest ways to support One Step Beyond is by grocery shopping at your local Fry's Food? All you have to do is enroll your Fry's V.I.P. Card! Everytime you use your V.I.P. Card at the register, One Step Beyond will automatically begin earning rebates! Thank you for supporting One Step Beyond!
AmazonSmile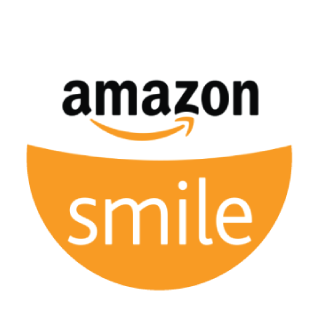 With each purchase made through AmazonSmile, the AmazonSmile Foundation will donate a portion of the purchase price to One Step Beyond! Registering for this program is easy. Simply navigate to the AmazonSmile website the next time you purchase from Amazon and select One Step Beyond as your charity of choice!
It's as easy as 1-2-3!
Introducing New Director of Development
Experienced Phoenician Joins OSBI Family
Jeff Swanson, a native Phoenician, has been named as the new Director of Development and Communications. A double alumnus and student athlete of Grand Canyon University, Jeff received a Bachelors Degree in Business Administration and holds a Master Degree in Business Administration with an emphasis in Finance. Before coming to One Step Beyond, he spent twelve years with the Arizona Diamondbacks working in Finance, Alumni Relations, Special Events, Corporate and Community Impact, and closely with the Arizona Diamondbacks Foundation. Deeply committed to his community, Jeff has served on the Board of Directors for United Blood Services, Arrowhead Little League, and the Bee Kind People Project; and for the past four years he has been coaching a Little League team.
Jeff and his wife Melissa have two children, Kayden and Noah, and reside in North Phoenix. He is motivated to raise his boys into strong men who impact the world and from a vocational perspective to ensure that One Step Beyond increases revenue, allowing the organization to be sustainable and positively impact our members for generations to come.

Cocktails for a Cause
Events in Arizona and California Raise Funds for Special Projects 

We truly appreciate Mary Lou and John Micheaels and Chris and Ed Schweitzer for sponsoring these two fundraising events. The Micheaels' home, perched at the top of Thunderbird Mountain, provided a breathtaking setting for the Arizona event. Our Culinary Team prepared and served delicious hors d'oeuvres and beverages, including their signature recipe for One Step Sparklers, a Sangria created just for this event. Artwork by our OSBI Artists were proudly displayed and auctioned. The Schweitzer's beautiful home and garden in Hillsborough, California, hosted  a Mexican theme event with tasty appetizers and amazing Margaritas. California Program participants served as greeters and ambassadors for our OSBI Mission. Both events were nights of fun, laughter, networking, and fundraising.  Thanks to the Micheaels and Schweitzers, we had the opportunity to make new friends and introduce new supporters to our organization and the many services we provide to our program participants and their families. With the success of these events, we will be able to fund special projects in Arizona to enhance Film, Studio Arts, Performing Arts, and Employment. In California, we will be able to grow the capacity of our Community Integration Program and launch our Employment Services.
It's Showtime!
Members Dance Their ART Out at Zora and Zauna!

Seventy OSBI participants flawlessly performed in this year's dance showcase,"The Adventures of Zora and Zauna" supported by the Peoria Arts Commission and Dutch Bros Coffee. The tale, an intergalactic love story about two selfless star-crossed lovers, an astronaut and an alien princess was an original piece created by One Step's very own Kristin and Jared Woosley. "We wrote Zora and Zauna to provide a platform for our members to showcase their talents in a new way. Zora and Zauna is a story about selflessness, love, and friendship told through the expression of performance dance," Kristin stated. The showcase benefited One Step Beyond's Performing Arts Program, which offers educational and performance opportunities to adults who have intellectual disabilities.
An Epic Night of Rock-n-Roll at Abilities United Music Festival
For the past seven years, the Abilities United Music Festival has given OSBI Music Participants the opportunity to channel their "inner rock stars" and showcase their original songs in front of a live audience. This years Abilities United Music Festival, supported by Beale, Micheaels, Slack and Shughart P.C., sixteen bands from both campuses took the stage along with Special Guest Artists for Inclusion: Peter Keys, member of Lynyrd Skynrd and keyboardist known for his work with George Clinton, Upsahl, Lost in the Sun, Aunt B, the School of Rock Sugar Skulls, and Back to the Fuchsia. Friday's performance was emceed by OG MC Beef Vegan and Saturday's performance was emceed by MC Dani Cutler, both from 93.3 KWSS. Thank you to all of our Artists for Inclusion, our wonderful sponsors, and those who attended this event. 
That's a Wrap Folks
San Mateo Sharks End Successful First Season and Begin Partnership with the San Jose Sharks

Our first fun and thrilling first season of ice hockey was a highly enjoyable experience, and for many, a first. It was a highly enjoyable experience and for many, a first. With the help of volunteers Otis, Marlo, and Yoko participants and staff spent the new season mastering and fine-tuning skills such as learning how to skate while holding a hockey stick to being able to maneuver in and out of the rink. Members enjoyed the exhilarating feeling of skating on the ice as they raced from one end of the rink to the other. Participant achievements were made on and off the ice; including Pete, an avid skier who is nonverbal, who for the first time expressed interest in a specific activity and verbalized his love of hockey.

For staff, there was nothing greater than seeing the looks of genuine joy and excitement as participants were taken out of their comfort zones. Hockey season will resume at Nazareth Ice Rink in the fall, but this time with an official partnership with the San Jose Sharks! Through this partnership, the Sharks will provide sponsorship and financial support to the Bobcats by helping to cover the cost of ice time and in-kind donations of new gear and jerseys. Needless to say, the Bobcats are ready for the next season! Each of the Bobcats ended the season with greater sense of accomplishment and self-confidence for not only embarking on this new journey, but completing it and finishing the season.
Breaking News: Our AZ Bobcats Hockey Team has been chosen for sponsorship and partnership with the AZ Coyotes! Next year, OSBI Hockey players will hit the ice as the OSBI Coyotes!
OSBI Adults Giving Back to Their Community
New Opportunities for Participants Through Aktion Club

On Saturday, February 17, in partnership with Kiwanis International, the Aktion Club at One Step Beyond was recognized as an official Aktion Club during a Charter Presentation. In attendance were Kiwanis Dignitaries who presented each of the participants with Kiwanis lapel pins, membership cards, and a handbook that detailed their responsibilities.
The service-based organization aims to develop compassionate and capable leaders through community service projects. Aktion Club members wasted no time planning their first community service project and held a canned food drive to provide help to families in our community facing food insecurity. All of the proceeds went directly to Valley View Food Bank, and over the course of ten days One Step families donated 1,600 pounds of food!
Employment Programs Heading to San Mateo
Taking the Next Step to Help Participants Achieve Goals

Phenomenal things are taking place at One Step Beyond California, with exciting plans to unveil an employment component to the current Community Integration Program. Interested participants will soon be offered paid internship opportunities at various community-based employment sites. The OSBI Executive Team is aiming to have four individuals placed in job-sites by the end of the year. This new venture would not be possible, if it were not for the generosity of donors who helped OSBI California achieve their financial goals. Because OSBI California was able to raise $50,000 they were awarded a matching grant from the Crocker Foundation. "Paid employment opportunities [are] incredibly important for our participants in order for them to be more independent or self-sufficient," states Madison Blanton, California Executive Director.
New Employment Partnership
Pre-Voc Members Begin Work at PetSmart

Last month, three of our Pre-Vocational Participants began work at PetSmart, our newest Employment Partner. While on the job, participants eagerly learn basic animal care skills such as appropriate grooming and how to properly interact with animals. Participants are also responsible for providing fresh food and water, and, of course, the occasional cuddle. Some members enjoy the not-so-glamorous tasks of cleaning kennels, such as Lita, who earnestly remarked, "I love cats, combing their hair and cleaning their kennels". The first reports have been positive, with the PetSmart staff recognizing the quality and professionalism of our participants. Great job team!
Congratulations! They Got the Job!
Two OSBI Participants Employed Full-Time

Congratulations are in order for two hard-working participants, Adeel R. and David B., who have both recently received full time offers of employment. Adeel works three days a week at Turning Page Bookstore inside the City of Avondale's Public Library providing retail and customer service. The other two days are spent at Arizona Care Providers in their clerical department. David works five days a week at The Nest in their janitorial department. Both members expressed their enthusiasm and excitement that their hard work and tenacity has been recognized. We are thrilled and cannot wait to hear about their continued success.
Can You Smell What's Cooking?
Chefs in Training Whip Up Exciting Updates

From creating new menu items to a booked calendar of catering events, the One Step Beyond Culinary Programs and Catering Company have cooked up quite the first quarter! For the second year in a row, the One Step Beyond Catering Company was named premier caterer for the Taste of Surprise's VIP Experience. VIP Attendees were treated to an exclusive menu of mouthwatering selections such as Beef Wellington with Balsamic Sauce and Champagne Prawns with Jasmine Rice.
Group Supported Employment (GSE) Participants at the Olive Campus cater meals for the Rotary Club of Surprise meetings, three first three Tuesdays of each month. During February's meeting five participants (Joe S, Danny S, Zach C, Cory K, and Kaitlin T) along with two staff (Abbie McKinney and Allyn Shanks) were invited to serve during their meeting, while Becca Mungovan, One Step's Senior Culinary Manager, was asked to be that meeting's guest speaker. Becca enthused, "This has been an amazing partnership, and it's exciting to be able to share what One Step does... with an amazing group of people who care about service and giving back.